Syria conflict: IS claims wave of bombings that kills dozens
At least 40 people have been killed in bombings in mainly government-held areas of Syria, state media report. 
Four attacks took place within an hour of each other in Tartous, Homs and in a western suburb of Damascus, with one in Hassakeh, dominated by Kurdish forces. 
The deadliest incident was outside Tartous, home to a Russian naval base and in the heartland of President Bashar al-Assad's Alawite sect. 
The Islamic State (IS) group said it was behind the attacks.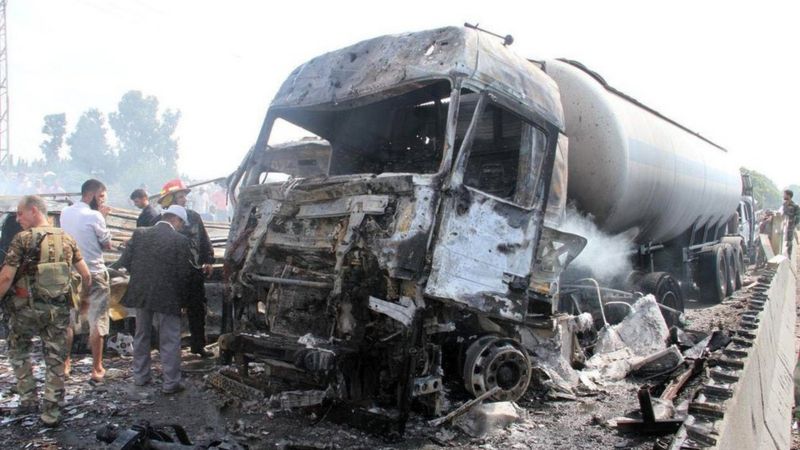 Rest in peace to those who have lost their lives.
Source:
http://www.bbc.co.uk/news/world-middle-east-37274240
Kindest Regards:
Sours
Community Member